Refurbished
Add a touch of elegance and refinement to your workspace with a professionally refurbished iMac 21.5″. Featuring a 21.5inch LED-backlit display, with 1920by1080 resolution and support for countless colours.
With an amazing display, a mighty Intel Core processor and impressive graphics, this iMac is suitable for any workstyle or workload. Refurbished by a trusted Apple professional.
Why should I buy an iMac 21.5″?
Ever since Apple first hit the shelves with their earliest computers, they have been a league apart from the rest. The sleek ergonomic design of the iMac 21.5″ has made this computer a design icon of its own among a world of imitations.
One of Apple's most popular desktop computers, the iMac stands alone amongst its competitors. This is all thanks to its trademark style and performance. With millions of consumers who buy iMacs each year, the brand has stood the test of time and popularity.
What is a refurbished iMac 21.5″?
Apple computers are not only famous for their iconic design, but also their considerable price tags. Fortunately, there is a cheap alternative that offers a high level of performance and a verified guarantee of quality. An Apple professional can provide you with a refurbished version.
Can I trust the quality of an iMac 21.5″?
Many people are wary of purchasing used electronic equipment. However, refurbished iMac 21.5″s are quality-assured with a rigorous refurbishment process. With its advanced engineering and powerful visuals, not to mention those ultra-thin edges, there is no way you will be disappointed.
What else does the iMac 21.5″ have to offer?
With an iMac 21.5″, the possibilities are limitless. There are several USB ports for connecting your devices. Also, ultra-fast three-stream wifi and Bluetooth 4.2 wireless technology means your favourite content is never out of reach. Stay connected with the iMac 21.5″.
Is there anything else I should know?
In models made after 2015 the Double Thunderbolt 3 (USB-C) ports have become standard, delivering up to 40Gb/s data transfer for peripherals and doubling the bandwidth for video, making the most of that 5K display. There is so much to discover within the iMac 21.5″.
Out of stock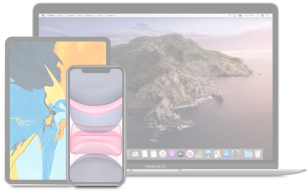 Oops...
Our apologies! Right now we don't have the product you are looking for. Be sure to sign up for our notification service below and get notified as soon as a new product is published in the web store.
If you can't find the product you are looking for you are welcome to use our notification tool! As soon as we receive a product matching your criteria we will get in touch!